Helena – The Liar
– jim young
Helena Guergis is a liar.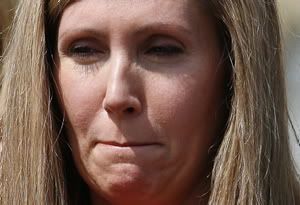 Or stupid.
Or both.
I can say that now.
Not that I haven't said it before, but now it's official.
I have in on good authority.
Mary Dawson, the Conflict of Interest and Ethics Commissioner said Guergis was a liar and a cheat.
Not in so many words maybe, but if you read between the lines, that's what she said.
Of course as most liars are wont to do, little Miss Helena disagrees.
"If I thought for a second I had a conflict I wouldn't have written it, never mind make the local media aware of it" Guergis was quoted as saying. (Simcoe.com)
And isn't it just a little unsettling that Guergis is so quick to explain that she knows how to handle a conflict of interest situation in the first place?
So here are the simple facts.
Helena Guergis had a conflict of interest when she wrote a letter to her cousin Tony Guergis, then Simcoe County Warden, asking him to consider the services of Wright Tech Systems Inc. with whom her husband had business interests.
If Guergis knew there was a conflict of interest, she is a liar.
If Guergis really wasn't aware there was a conflict of interest she is just plain stupid.
So have it your way if you want Helena. Deny the conflict of interest and admit you're just plain stupid.
But most of the public knows the real truth.
It's not either, or.
It's both.
Where there's smoke, there's fire,
Helena Guergis is a liar.
– 30 –